Scan Book est la 1ère plateforme des pros du marketing et de la communication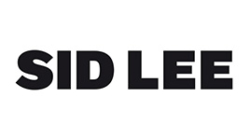 Sid Lee Paris
Type d'agence : Publicité / Communication / Intégrée / 360°
We are a global creative team of 600 professionals crafting innovative consumer experiences to drive value for top-tier brands.

From our digital roots, we grew into one of the most multidisciplinary firms in the world and offer a holistic approach to advertising, architecture and retail design, branded content and entertainment, digital and social media, branding, and reputation management.

We work for clients in over 20 countries from our ateliers in Montreal, Amsterdam, Paris, Toronto, and New York. Our firm has been named "Agency of the Year" and one of the most performing agencies in the world according to Forbes.

We are co-owned by Cirque du Soleil, making for a powerful partnership that fuels our ability to deliver memorable experiences driven by creativity. Sid Lee is also the curator of C2-MTL, a global conference on commerce and creativity (www.c2mtl.com).

To learn more about our culture and people, follow us on Facebook/MeetSidLee and Twitter @SidLee and for more info visit sidlee.com

We believe that organizations, individuals and even societies depend more than ever on creativity to flourish. By eliminating boundaries between disciplines, cultures, business and art, we believe diversity is the key to success. More specifically, we think companies that appreciate and master creativity will outperform those that master only productivity or even technology. Our mission as artisans and capable professionals is to help companies recognize and unleash the commercial potential of creativity.

Ateliers: Montreal, Amsterdam, Paris, Toronto, New York

Sid Lee is a member of Montréal.ad and the Montréal Tourism Board.

Employés : 50. Prix obtenus : 53. Nombre de réalisations : 27. Nombre de clients : 33.
Réalisations de l'agence Sid Lee Paris
Clients de l'agence Sid Lee Paris
KFC, PagesJaunes , Pages jaunes, Vodka Sobieski, vodka Sobieski, Marie Brizard Wine &Spirits , PagesJaunes, Le Lait, Glenfiddich, Monkey Shoulder, Klépierre, Warner Brothers (Batman) , PagesJaunes, Grimbergen, Dom-Perignon, Axa - SmartDrive, Alpine, Adidas, Ubisoft, Sid Lee Paris, Sid Lee Paris, Kronenbourg, INQ, La Gaîté Lyrique, Batman, Ubisoft (EMA), BNP Paribas, Vitaminwater, Grimbergen , Red Bull, O, Dralion, Kooza, Believe, Ka, Zumanity, Mystère, Ovo, etc., adidas, SLVR, Y3, Crazy Horse.
Prix et récompenses de l'agence
D&AD 2015 :

1 yellow Pencil Branded Film Content & Entertainment - Online

FWA 2014 :

Site of the day Site of the day - BNP Paribas « 40 ans, we were there »and Warner Batman Arkham Origins « Joker's job interview »

Eurobest 2014 :

Eurobest – 2 Silver Branded content & Promo activation